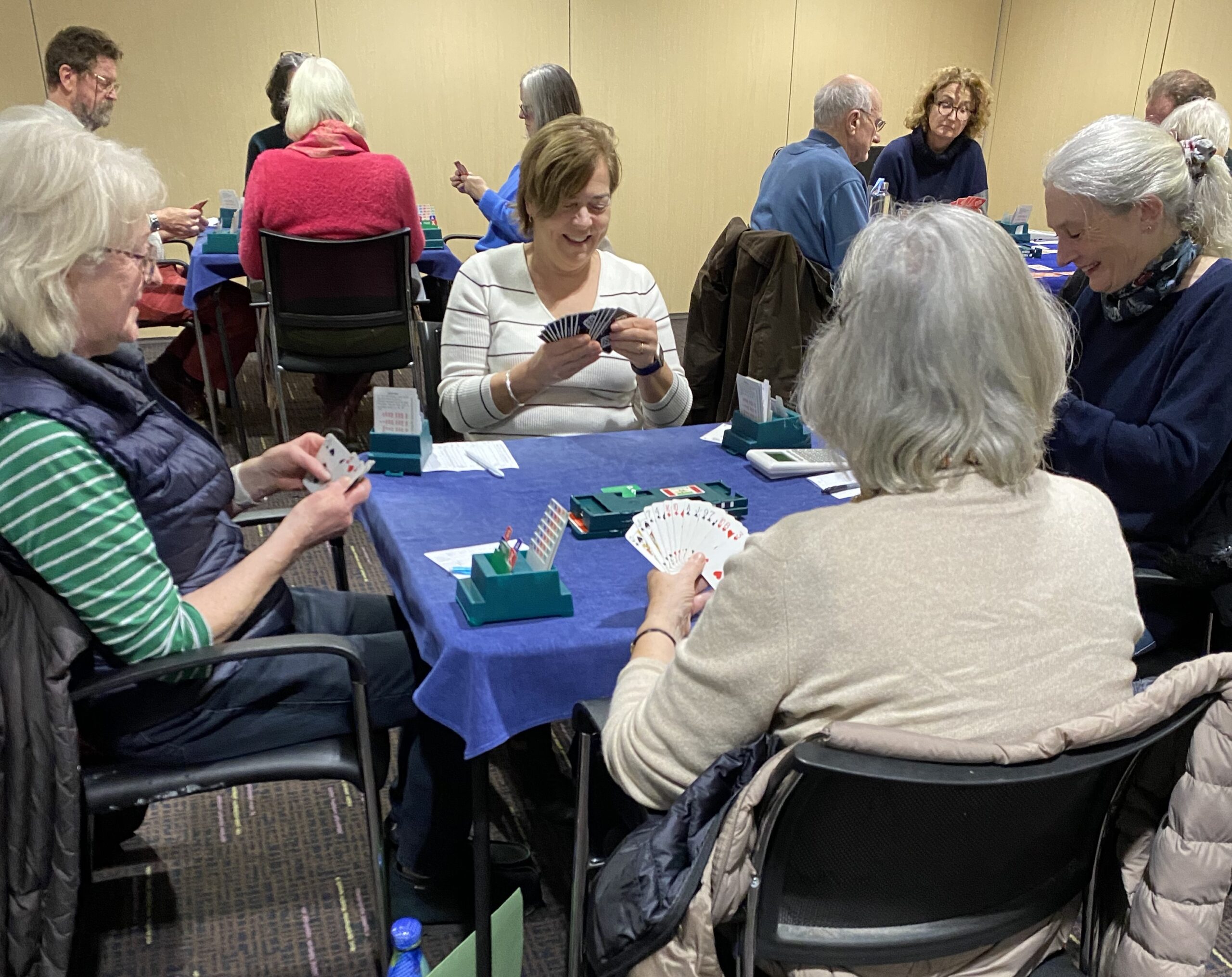 Bridge players of all standards are welcome – There are no table fees for members, who may play as often as they like. The club is affiliated to the English Bridge Union and has its own card room.
"Bridge constantly challenges you at whatever level you play. I love to play with my friends over a beer and a curry, yet I now strive to play more competitively too. There is always more to learn and ways to improve. The more you play the closer it seems to a sport than a game and, when you've injured yourself doing more active things, you can always use up your competitive edge, playing Bridge. And make new friends too!"
"It is no exaggeration to say that Bridge is my lifeline. I need as well as enjoy the social and intellectual stimulation it gives me. Playing bridge keeps me mentally sharp at the same time as engaging with a partner."
"I started bridge classes in September 2019, with no idea of the winter we were about to enter into. I would say that playing Bridge has brought absolute joy (during the dark days of lockdown) and is now a permanent part of my life. If you are looking for an activity that challenges the brain and gladdens the heart, this is it".
If you would like more information please contact Tim Anderson – chair@winchesterbridge.club