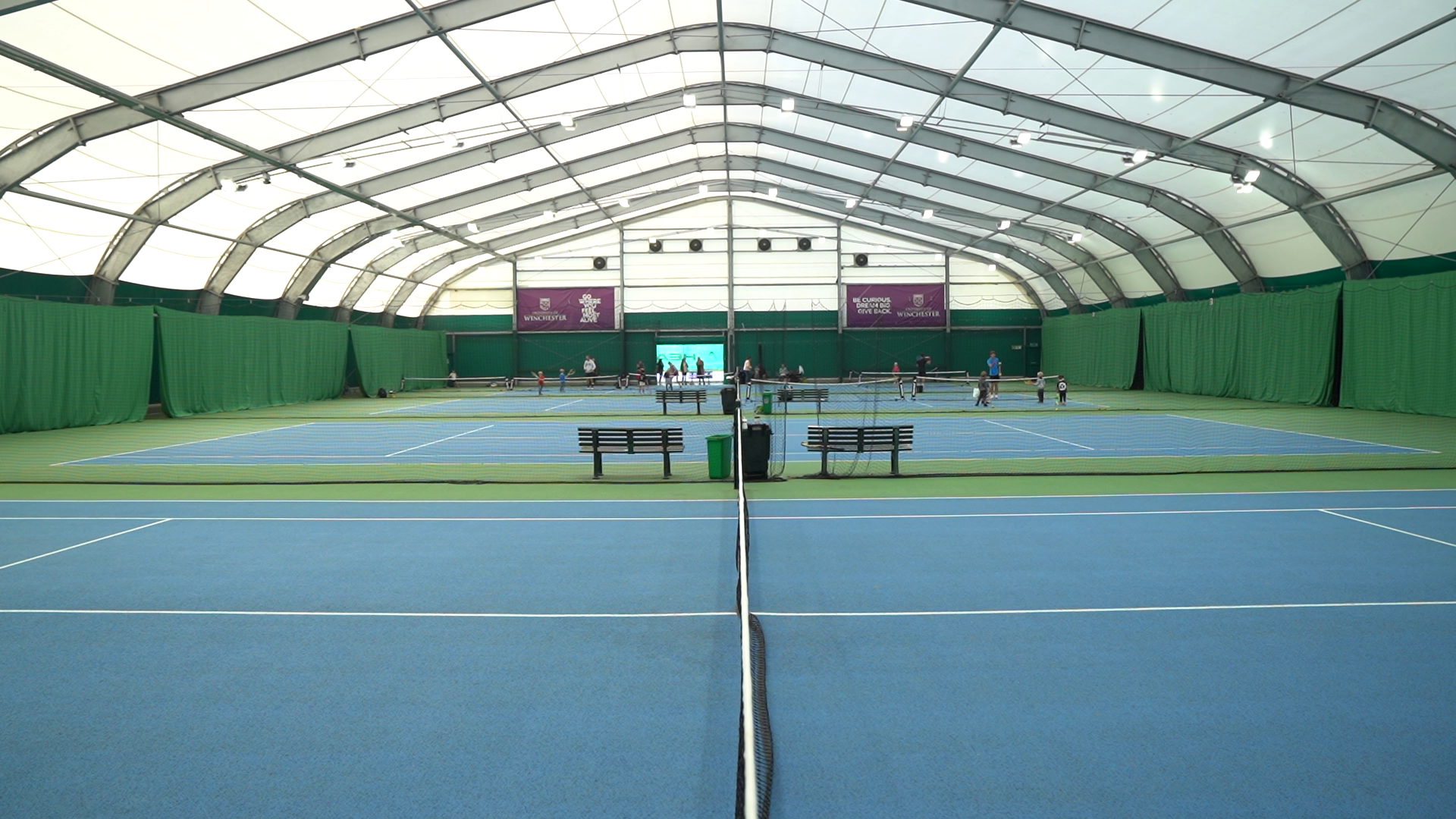 4 Indoor, 5 Artificial grass, 4 Artificial clay, 2 Macadam, 3 Padel
We offer a full programme of adult and junior courses to suit all abilities from high performance level to total beginner.
For further information click on the links below or visit reception at the Club / call on 01962 854028
Junior Tennis Coaching
What's Included:
Weekly coaching sessions
Book courts to play with family and friends
Club competitions and leagues
Member rates on our holiday camps
Click here for the full list of session times this term
Adult Group Tennis Coaching
Coaching groups for adults ranging from beginners to team tennis squad sessions.
Represent the club by playing for the teams
Play matches in internal box leagues
Beginner Sessions: Monday evening & Sunday morning
Development Sessions: Monday-Thursday, Saturday & Sunday
Team Sessions: Wednesday & Saturday
Adult Pay & Play
Pay & Play sessions are available to both members and non-members. For members you can book these 7 days in advance and for non-members 48-hours. These sessions run term time only.
Coaching & Matchplay
Techniques & Tactics
Mastering Matchplay
Advanced Team Training
Tennis Teams
The club has representative teams that compete in county, regional and national leagues. Our mens, ladies and vets teams are associated to the Hants & IOW, Basingstoke, Apsley & Sarum leagues.
If you are interested in team tennis, please contact Head of Adult Tennis, Alison Beard
Mix-ins
Tennis mix ins are available on Thursday morning from 10:30 – 10:00
Reserve your place in advance, no need to arrange partners, we welcome players of all standards.
Box Leagues
The club operates several box leagues across Tennis, Squash and Padel. These leagues give members the opportunity for regular competitive play with different opponents throughout the year.
Leagues are organised through the members portal and updated regularly. Box leagues are a great way to get to know other members!
Club Night
A very popular night at the club for members is Friday Club Night. This session is aimed at development and advanced players.
It runs every Friday throughout the year and all courts are reserved for the session between 6pm and 10pm.
Club night is run by our head coach so if you wish to find out more please contact Alison Beard.